Morchic 3 Wraps Hand Woven Bracelet for Women, 3mm Stainless Steel Beads / Red Nylon Rope Waterproof Durable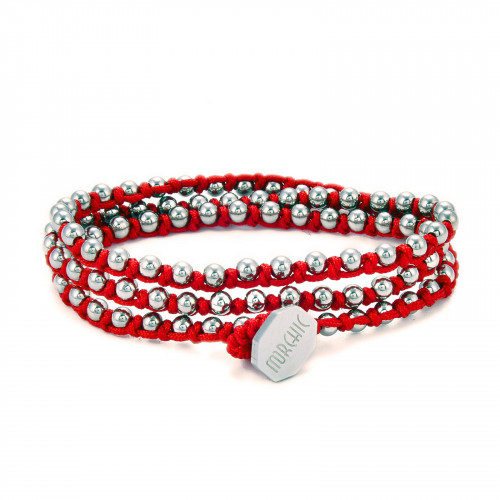 ❤ MATERIAL : Nice hand woven stainless steel beads 3 wrap bracelet, high quality red color korea nylon cord with stainless steel buckle.

❤ SIZE : 3mm stainless steel round beads, length approx 21.5 inches(54.6 cm) 3 wrap bracelets, suitable for many sizes of women wrists.

❤ APPLICATION : Beautiful women style wrap bracelets, make you feel good, nice gift for birthday, Christmas, anniversary, Valentine's day, Mother's day or any special moments, come with printed "Morchic" specially designed gift box. Easily as a gift for your lover, friends and family.

❤ METAL : Bracelet is made with high quality stainless steel. Durable, hypoallergenic and corrosion resistant. Great for everyday wear with little maintenance required.

❤ ABOUT MORCHIC JEWELRY : We have been committed to providing high-quality products and satisfied shopping experience. If you have any question with your purchase, please feel free to contact us, we will help to solve the problem within 24 hours. Let's order now!